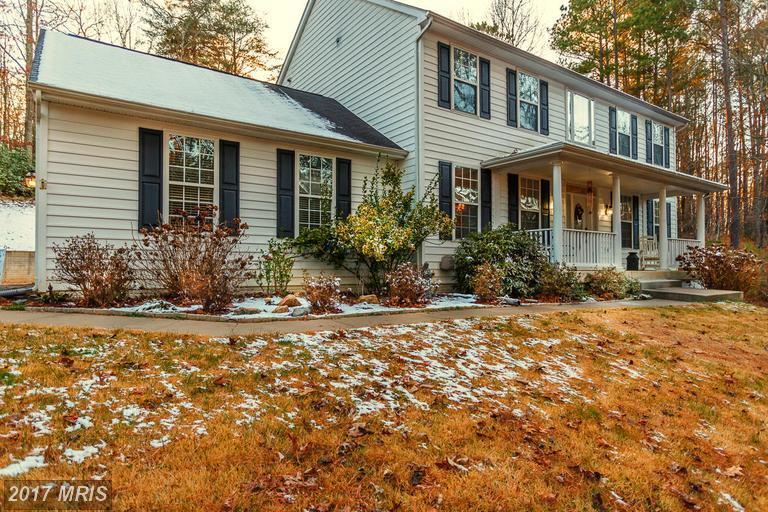 We have just listed our home of 8.5 years.  Other than the house in Orange, VA, it's the house I've lived in the longest.  We love this home but we've made the decision to look for a place with a ground level in-law set up for my parents, anticipating that they may need more help in the next few years.  Even when a decision is the right decision, it does not take away the bittersweet feelings of leaving.
Since Dan and I married 36 years ago, this current home is the 8th home we've lived in.  We started in a mobile home (for 1 year – with 1 child), moved to a two-family home as our first purchase (40K – interest rate 14%!)  – lived there for 3 years – now had 2 children.   We then moved to a 3 bedroom ranch. This was the first home that our daughters lived in.  Three bedrooms, four children, feeling a bit squeezed – we considered a major change.  A new state!
Relocating to Virginia in 1989, we rented a very small (tiny)  home for a few months until we sold our home in Connecticut.  We then moved into the home in which our children grew up – the 100 year old farmhouse on five acres.  There was a cinder block cottage (built in the 40's) on the property and my parents lived there for about 10 years of the 15.5 years we lived there.  It was a pretty home but there was no AC, no central heating, no dishwasher, and lots of grass to mow on those five acres. But still, I thought we'd grow old in that home.
We did not.  Life took another turn and we moved into a church parsonage early in 2005 in Purcellville.  Dan pastored a small church and I learned how to be a nurse.  The two story colonial parsonage became our home because our family was living in it. We rejoiced in central air, a dishwasher, and central heating.
We moved to Fredericksburg in the late summer of 2007 and rented a nice home for about a year until we were ready to shop for a home of our own once again.  I fell in love at first sight with this home.  We have made many wonderful memories in this home, but now it's time for change once more.
I have learned to hold loosely the concept of a particular house as my home, having had many changes.  Some people never leave the community they grow up in, or the house they have been in for decades.  That has not been my experience, but what ultimately makes a home is the people you share it with.
So – here we go again!  Meet our realtor: James Bauslaugh (btw – his blog has an interview of our pastor at Common Ground Christian Church 1/25/17)
12624 Belleflower Ln, 22407  (And professional photographers can really do wonders.  🙂